Safe Guard La Co., Ltd.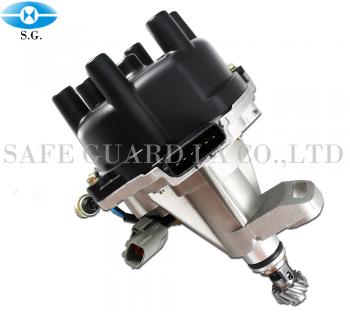 Safe Guard La. Co., Ltd. established in 1975. Our main products are Ignition distributors, airflow, sensor, radiator, wiper motors, cooling fan, ignition module, alternator and starter. Including 100% brand new and complete with caps and rotors. With thirty years development and expansion, our company has gained the highest reputation from mass customers, and also become the most competitive export company with fullest range of varieties of Ignition distributors.

Global marketing of chain stores and hypermarkets are our service targets. To cope with the competitive and ever-changing markets, the company has first class services and high quality of the products, which are durable and reliable. Besides, a Lifetime limited warranty makes Safe Guard La. Co., Ltd. your best choice.

It has been adhering to constant tenet of serving the goodness of the customers. Our company has exerted great efforts to develop broadcast brand new product range of Ignition distributors. For the future, we will continually do effort to technical innovation, management for efficiency, asking quality of products, satisfactory service, and credit for market. Safe Guard La. Co., Ltd. is your obvious choice to considerate in your business.